Taxation, Deductions & Compliance for LLC Businesses
May 17, 2018 @ 9:30 am

-

12:30 pm

Free
Mr. Roth will share 31 years as a tax and business advisor
Some areas to be covered:
Reasons to operate your business as an LLC
Legal standing, alter ego—lost tax benefits, lost asset protection
LLC taxation and legal structures (Single member, multi-member, partnership and corporation LLCs)
Taxation of members (sole owner, partnership, employee, passive, S corp)
LLCs holding real estate (passive activity v. business)
S elections for LLCs
Out-of-state LLCs, California and nexus tax issues
Tax deductions for LLCs—recordkeeping, reporting, compliance
LLC owned and personally-owned vehicles— Tax treatment and reporting
Office in home—tax treatment for LLC businesses
Operating agreements and tax deductions
Loans v. capital—IRS problems if not documented
Reasonable compensation for working owners of LLC S corps
Where to deduct non-reimbursed expenses
Reimbursement plans—accountable v. non-accountable
Distributions of LLC earnings and property
Tax issues when dissolving LLCs
Our Instructor: Randy Roth, EA, MSFS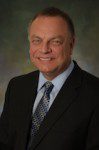 Randy Roth is a tax, estate & business consultant, providing services to individuals, businesses, estates, trusts and non-profit organizations. He advises in the formation of business entities, corporate compliance matters, real estate holdings, non-profits and their on-going maintenance and provides advisory services to Trustees, Executors, and Administration attorneys. Mr. Roth is an owner and principal of Incompass Tax, Estate & Business Solutions, an Enrolled Agent with a Masters specializing in Estate Planning and Taxation and has been in business for thirty years. He has served as President of the Sacramento Valley Chapter of the California Society of Enrolled Agents (three times) and formerly represented his Chapter as a Practitioner Liaison to the IRS in Sacramento.